I am gonna leave from this bullshit web forever. I see that I am not fucking welcome here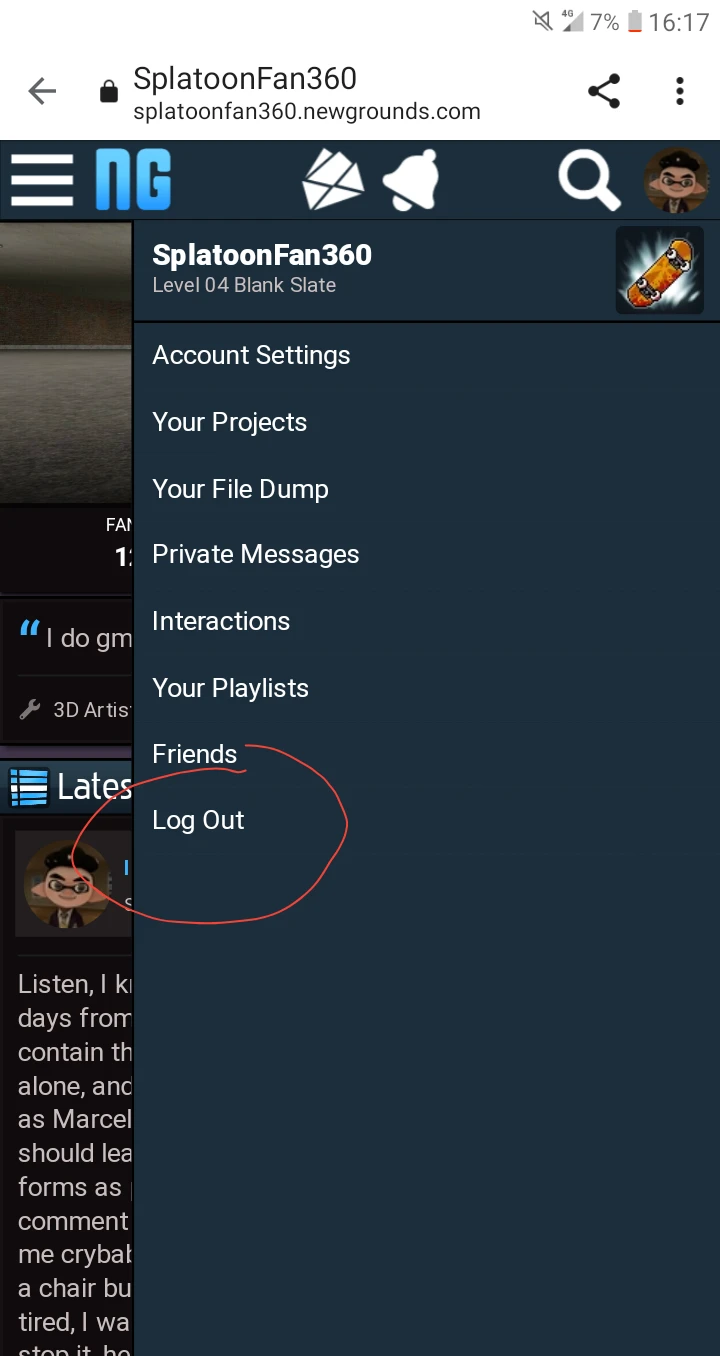 (The red circle marks what I am about to do)
I will also delete my YouTube channel, because I see I am not welcome there neither. So goodbye
Important message for some people who is afortunate of having my email address or Discord contact (like Angela and Sebas): you can chat with me there if you want, I will read all the messages.
Another very important message: to avoid more problems, I will not share my Discord, email address, Skype contact, MSN contact or AOL Instant Messenger contact here, so I dont get annoyed as I got here on Newgrounds.
Last message, and most important: if I did exposed OK AND, I didn't do it to you guys launch hate to the poor kid, so please, don't harass him anymore. Thanks.